Secret Feature: CertUP
The subject of our latest Secret Feature if CertUp: now live on mainnet and offering certifications using Secret NFTs!
Hello Secret Community!
Today we're highlighting CertUP and what it brings to the Secret ecosystem. Trivium Node has been hard at work and officially launched CertUP, the first decentralized certification platform harnessing the power of Secret NFTs! Join us as we take a look at their new tool.
What is CertUP?
CertUP is a first-of-its-kind platform aiming to disrupt the traditional, non-digital methods currently in use by creating a decentralized certification platform!
The dApp can be used for IDs, certificates, diplomas, and other essential documents and uses data signatures to prove who issued the document, making fraud impossible!
Users can share verified documents easily and viewers can trust that everything they are looking at is legitimate. In addition, anyone can become an issuer and use CertUP to issue documents to or on behalf of their organization, whether it be schools, industries, patent offices, public service providers, memorabilia dealers, etc.
How CertUP Works
Using the power of SNIP-721 sNFTs on Secret Network - the world's only production-ready encrypted blockchain - CertUP allows you to upgrade your certification systems with ease, all while giving users ultimate control over which certification data is publicly displayed and what stays private until you decide to reveal it!
You have complete control over which details of your earned or issued certification are public and what stays between you and the person or group giving the credential.
But what's a certificate without the ability to prove it's yours? CertUP eliminates the possibility of fraud, as you can sign a transaction proving you're the owner of the corresponding certificate!
Uses and Impact
Certifications have been used to validate credentials for centuries, usually for good reasons. For example, you wouldn't want to go to a doctor without proper training, which is why we have medical certifications issued by governing bodies like the American Medical Association.
"We're living in an increasingly digital age, but some industries are stuck using outdated, physical record-keeping methods. We want to make documentation management streamlined using modern technology. Previously, certification management was clunky and nobody had a good solution to bring it into our modern digital world. That's where CertUP comes in."

- Lumi, Trivium Node
Certificates are a great way of establishing trust between two unfamiliar parties and often have to do with creating assurances around safety and well-being. We can't have a functioning society without certifications, but previous non-digital practices have created inefficient systems rife with fraud. CertUP offers a variety of certification-related use cases while eliminating the potential for fraud.
CertUP's flexibility gives it a variety of use cases, as you can fine-tune the certificate and which data stays private. This is in stark contrast to public-by-default blockchains, which are too transparent to address this problem adequately.
Diplomas can be issued and confirmed using CertUP, replacing a lengthy reference process during hiring or university applications. Instead of establishing trust with someone you don't know, you can have complete peace of mind by trusting the protocol, not people.
Deeds and other ownership documents can be digitized instead of physically sitting in a government building's basement and are prone to be lost or destroyed. There's a multi-million dollar-a-year industry insuring these documents. Using CertUP can eliminate the need for this entire practice.
Patent registrations are lengthy and cumbersome, almost always needing legal counsel to complete. However, CertUP can register patents, and a private contract could establish continued royalty payments for whoever owns the patent NFT.
Memorabilia and related markets are filled with fakes. CertUP can provide authenticity, proving NFTs tied to physical items so you know what you're buying is genuine.

Getting Started with CertUP
CertUP is intuitive and easy to use; creating an account takes a few steps.
Simply register yourself as an issuer, and purchase a package of certificates. Then, when filling in the data, decide which data is allowed to remain public and which must be private.

Then, when the data is submitted, you may give the recipient the redemption key our system provides. When they redeem this key, the certificate will be permanently associated with them and have a digital signature attached, proving you were the actual issuer of the certificate.
What's Next?
CertUP's creation aligns with our push towards Secret 2.0 and establishing Secret as a Privacy-as-a-Service tool. With more products being funded and built, more creators launching on Secret Network, and more supporters and partners than ever helping to ensure our global growth, the future has never been brighter for Web3 privacy.
If this blog inspired you to get more involved with Secret Network, join our community of privacy pioneers. If you're a dev interested in building your own Secret Apps, check out our developer resources and learn how you can get funding to support your projects!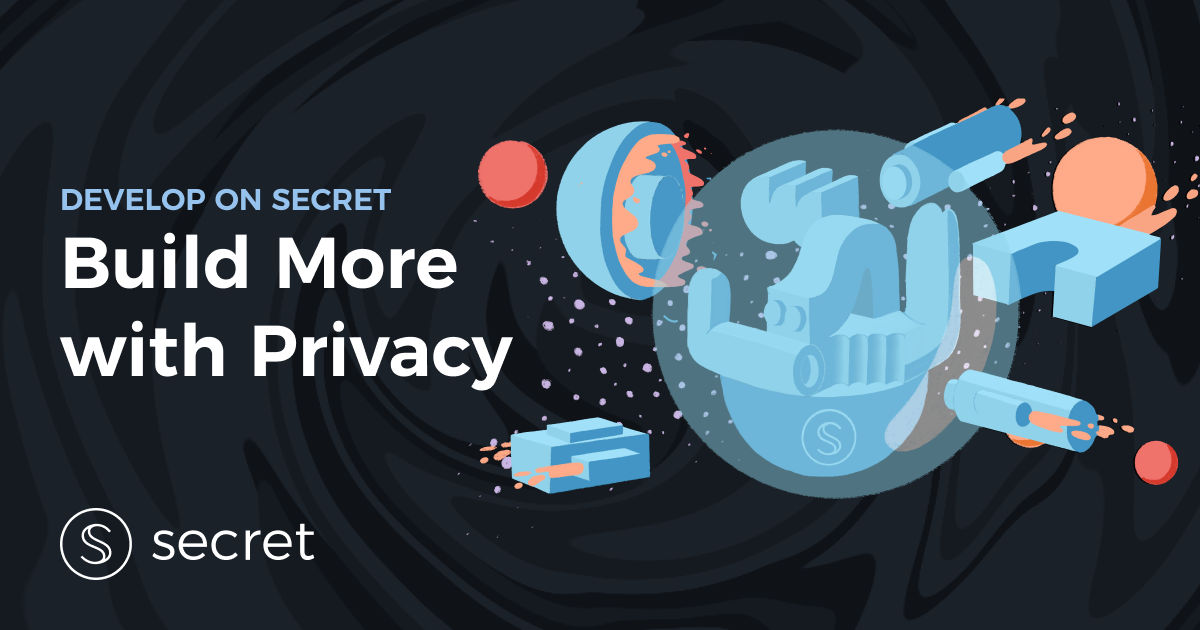 If you're anyone passionate about ensuring Web3 users has the data privacy protections they need and deserve, become a Secret Agent! Our mission is to ensure the decentralized web we're building genuinely empowers - and is accessible to all. From awareness and education to international growth and university relations, there are many ways to help contribute to the expansion of the Secret ecosystem and the global availability of privacy technologies in Web3.
Check out the Secret Agents program and join one of the best and most committed communities in the entire blockchain space!
Onwards and upwards!